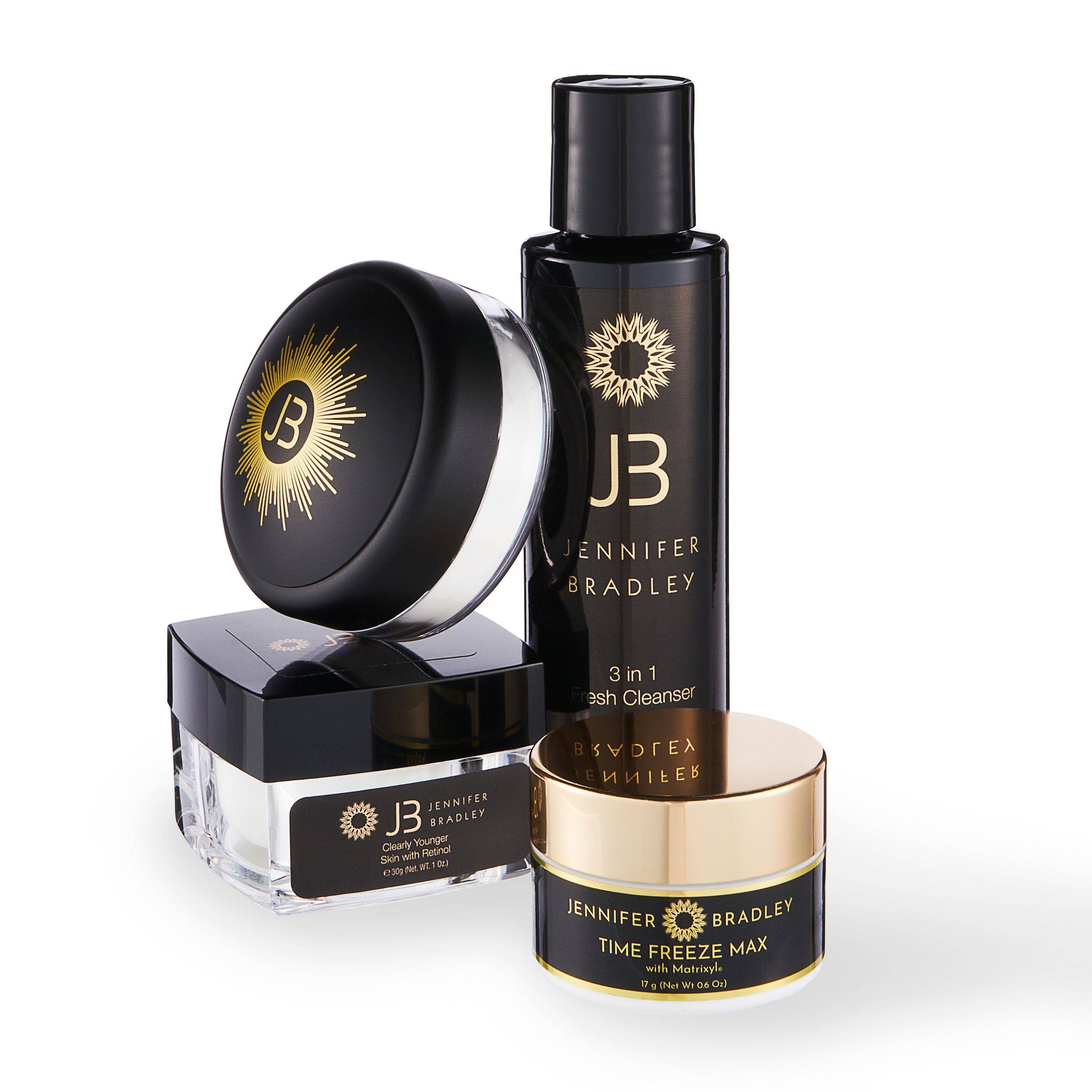 Get that gorgeous skin you've always wanted with Jennifer Bradley Medically Formulated Skincare
Jennifer Bradley Best Selling Kits for all of your skincare and cosmetics
"For Christmas I bought my son's girlfriend a bunch of JB Skincare. This is after only 5 days of using Jennifer Bradley products!
She has NO foundation on in this photo except for a small quarter size spot on her lower right chin as a concealer and eye shadow mascara! "
Hollie Kimble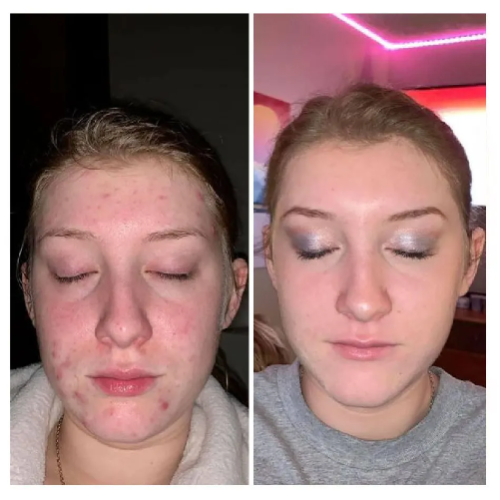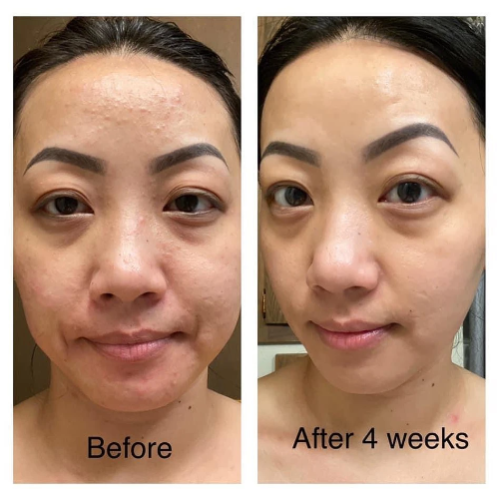 "Can you all see this??!! Its absolutely amazing!! Jennifer Bradley Skin Care Line is mind blowing. After 4 weeks of dedicated use this is my results. I cannot thank you enough Jennifer. My skin has a second chance of youth. And of course the complements are rolling in that I look 18"
Mai-Paj Nyiag
Nothing makes me happier than helping people just like you get the skin they have always wanted
Jennifer Bradley is medically formulated skincare and cruelty-free professional makeup company that will help you showcase your best asset, your skin!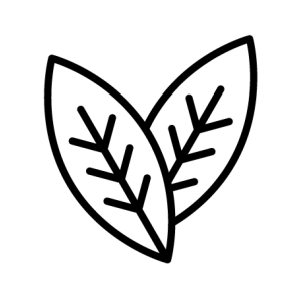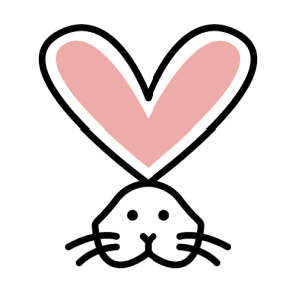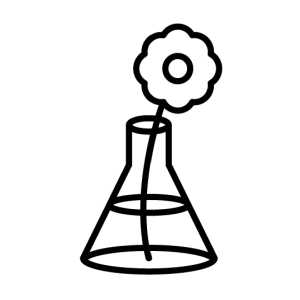 Helping you achieve that flawless and glowing skin that looks positively effortless Always $2.99 Shipping*
Domestic Shipping Always $2.99 Shipping*
Domestic Shipping Jennifer Bradley Skincare and Cosmetics
At Jennifer Bradley Skincare & Cosmetics, we take immense pride in offering medically formulated skincare products and cruelty-free makeup to our customers. We bring a passion for makeup and a zest for offering exclusive products that can help enhance our clients' skin to leave it looking and feeling healthy and radiant all day long.
Designed with maximum results in mind. Our 4 in 1 Camera Ready Foundation contains breakthrough technology designed to offer superior coverage and feather weight wearability! With natural non-nano ingredients our foundation is safe for you and the environment. Message us for your guaranteed foundation match today!
Jennifer Bradley's ultimate priority as a business owner and skincare developer has been to not only give clients a product that protects & corrects skin while covering skin conditions. Her main focus is to create the most innovative skincare products so that her clients no longer have the need to cover up their skin.
Originally designed for people with sensitive skin, our makeup and cosmetic line has continued to expand and evolve into the only medical-grade skincare and professional cosmetic line that works beautifully on all skin types. Our main focus is to help our clients achieve that flawless and glowing skin that looks positively effortless while wearing less makeup to make it happen. This is what our clients get with Jennifer Bradley.
We put our makeup through an exhaustive series of tests coupled with the best materials to create skincare products that can help clear up your acne or breakout problem, and it'll help you get that gorgeous skin you've always wanted. Our medical-grade skincare line will help you showcase your best asset, your skin! We want people to compliment you on how well your skin looks, and this is why we have so many products available.
We offer cruelty-free makeup for normal or combination skin, dry and sensitive skin and acne, as well as cleanses, rehydrating, lip plumper, body, face, bronzer, blush, eye enhancement, lip care, vegan brushes and so much more. Our goal is to be your one-stop shop for all of your skincare needs, and this is why we're always researching and adding more exclusive products to our lineup of makeup and medical-grade skincare products.
Are you curious as to what we can do for you at Jennifer Bradley? Maybe you'd like more information. Either way, reach out today!
Jennifer Bradley is a famous celebrity makeup artist and a skincare and cosmetics developer who created cruelty free vegan medical-grade skincare and medical-grade makeup. She used to be a television actress, singer, and model, but life had a different plan for her. After years of experience as a makeup artist, on TV, and her own struggle with problematic skin Jennifer decided that it was time to take the matter into her own hands.
The main goal was to create a medical makeup and skincare cosmetics line that works for all. Jennifer had been suffering from acne as a teenager, and even though she managed to get her hand on even the most expensive skincare products, nothing worked for her. Even while she used to be a performer, Jennifer struggled with a lack of quality skincare products, medical grade makeup, skin tone inclusivity in foundations, and more.
Later on in life, she encountered the same problems numerous times as a makeup artist. Models unsatisfied with the makeup quality would frequently experience breakouts, and finding appropriate makeup was almost impossible. That is precisely why she started working on her own solutions early in her life, by mixing and combining vegan face makeup products to fit her own needs. By experimenting with different ingredients, testing the products, eliminating and adding, Jennifer Bradley came to many solutions that worked for her, and they still do. And she wanted to do the same for everyone. To help solve skin problems and wear makeup that looks and feels weightless.
That only made her desire to become an even better cosmetic engineer more, and some of her products even made it to Latina Magazine, People Magazine, and Us weekly. Now, she takes great pride in creating Jennifer Bradley Skincare and Cosmetics – a company that managed to reach the top seller's status on Amazon.com. Moreover, her products made it to the Mercedes Benz fashion week as well, where 40 major brand's artists used them!
Creating her own product she used as a makeup artist led her to more and more collaborations with celebrities such as Pamela Anderson, Michelle Obama, and Sharon Osbourne.
Is Jennifer Bradley cruelty free?
Jennifer Bradley Skincare and Cosmetics products are 100% cruelty-free. None of the skincare or makeup products is tested on animals and the policy of the brand is strictly again using any kind of animal products. All the products from the Jennifer Bradley skincare line products are ethical, as well as effective.
The aim of the Jennifer Bradley brand is to design and produce premium cruelty free makeup and skincare without harming all the lovely animals. Testing on animals as cruel as it is is also pointless as there are over 7000 different ingredients that are completely safe for use in cosmetic products. All the products available are completely natural and obtained in a responsible and sustainable way. As a matter of fact, to create our products we use top-notch cosmetic ingredients that ensure a healthy and flawless look.
Testing on animals is one of the cruellest aspects of the makeup and cosmetics industry. By opting for the cruelty-free approach to cosmetics you are saying no to animal testing. Having a variety of safe cosmetic ingredients as an alternative that needn't be tested on animals, actual testing becomes even more cruel and pointless. Joining Jennifer Bradley on our cruelty-free mission is a choice all the cosmetic brands and manufacturers should make.
Additionally, cruelty-free cosmetics use ingredients that are healthier for the skin. Synthetic chemicals found in products that are still tested on animals can have damaging effects on our skin. such products contain more artificial fragrances and colours, parabens, and other substances harsh to the skin. This is why our brand believes in feeding our skin only to the high-quality ingredients that are nourishing, antioxidant, and have rejuvenating power.
By designing our products as the purest, ethical, responsible, and natural skin solutions, we choose to put the health of your skin first. One of the major benefits is that it helps reduce breakouts, allergic reactions, and redness. Our products are not only cruelty-free but also effective in treating skin types with hypersensitivity, dryness, oiliness, and others.
Why choose Jennifer Bradley?
Apart from being on a cruelty-free mission, Jennifer Bradley brand designs, develops and manufactures medical-grade cosmetics for hypersensitive skin. The products are intended for various skin types and different skin tones – which makes it easier to find the best possible solution for you! The majority of people are concerned with the effect of makeup and skincare products they put on their face. Our cost-effective cruelty free vegan medical-grade skincare and makeup will help people get real answers and real solutions for their skin.
The end goal of the Jennifer Bradley brand is a lifetime of great skin which is why our focus is on best skincare makeup cosmetics not on selling it. Our skincare products will help solve many skin problems, making you feel radiant, beautiful, and proud of your skin even without any makeup at all. Jennifer Bradley Skincare & Cosmetics makeup products will make you feel and look fresh, glowing, and as if you aren't wearing any makeup at all – making your skin the star of the show.
Our medical-grade skincare product line was mainly designed for improving the look of the skin, giving you the healthiest version of your skin. Throughout years of evolving and expanding, our brand became more and more inclusive. Finally, we are proud to present a multitude of Jennifer Bradley Skincare & Cosmetics products that work incredibly for a variety of skin types.
Finally, our thoroughly examined products with carefully chosen natural and vegan ingredients is a way of clearing up all the acne and breakouts. JB customers can have flawless looking skin they always dreamed of. We want to help our customers make their healthy skin with that effortless no-makeup makeup look their own trademark. This is why you should make Jennifer Bradley your go-to cosmetics shop, where you can find all that your skin needs.